The Genesee Valley Women's Golf Association (GVWGA) was founded for the purpose of improvement and enjoyment of the game of golf, the promotion of good sportsmanship, good fellowship, and friendly competition among Women Golfers. If you are interested in joining us, please refer to the Membership information and application under
About Us
menu.
Unclaimed Prize Money, click HERE ! Please send a self-addressed stamped envelope to our Treasurer: Jill Reicchart, 141 Whittier Road, Roch, NY 14624 to claim your prizes from the Fall Awards Banquet.

2024 Tournament Schedule will be available by 2/1/2024
Photos from Events and Photo Archives are on our Facebook page (Genesee Valley Women's Golf Association)Scroll to the bottom of the page to see messages from Georgia Rush, our President.

PennFair Golf will donate items to the GVWGA Fall Awards Banquet when Members shop there. More details HERE!
2023 Solheim Cup at Genesee Valley Golf Course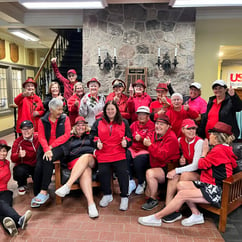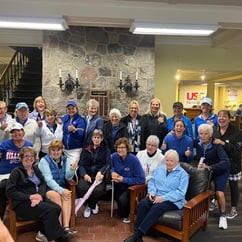 The Red Team won!
See the 2023 Guidelines HERE
2023 GVWGA Tournament Registration Status (Open/Closed):
Pairings
and
Results
are available in the
Members ONLY
section under
Tournament Directory
. For Results, scroll towards bottom of page.
The 2023 GVWGA Tournament Season is officially over.

Thank you for playing!